Future Designs
Sage, Access accounts, Mailchimp and a number of internal spreadsheets have been replaced with an Odoo solution. Future Designs; a leader in manufacturing bespoke lighting solutions, turned to Bizanova when the decision was made to select a single solution for their key business processes; (sale) order to cash, procure to pay. Bizanova created an initial proof of concept allowing FD to understand the transformational impact of introducing a modern web based solution into the business. FD now has a fully bar coded warehouse and all inventory movements; goods receipt, delivery and MRP picking are managed using low-cost tablets and Bluetooth scanners. This has delivered efficiencies across the business with the introduction of perpetual inventory and real-time stock valuation so the accounting consequences of operational processes are seamlessly tracked.


Thomas Telman
Thomas Telman's mission is to get law firms to review the way they recruit and retain top talent. They required a website to attract lawyers and persuade them to register their skills allowing a "talent pool" to be created. The Odoo Employee, Recruitment and Skills management apps formed the basis of the talent pool and Bizanova developed a bespoke app to analyse the Odoo HR information to identify talent, compare candidate skills to job descriptions and highlight the most appropriate candidates based on weighted criteria applied.
The "talent pool" can contain existing employees, previously interviewed candidates or new prospects. The Odoo website module, multi-company features and the Odoo customer portal have been used to meet other Thomas Telman requirements whilst Odoo email marketing and CRM apps attract talent to the website; the Blogs app keeps them returning.


Selfcair UK
This project was adopted by Bizanova after Odoo 9 had been implemented. We undertook a review and have gradually evolved, via upgrades to Odoo version 15, via 10, 11 and 12. This has finally delivered the integrated processes required by Selfcair to manage their products that transform the way we check in at airports. As a bespoke manufacturer, Selfcair must manage multi-level bills of material (BOM's) with thousands of bespoke product components under regular revision. We agreed the best way to ensure consistency of the products and BOM's across evolving versions was to integrate Odoo with the Selfcair CAD system. We are using Odoo analytic accounting to link sales, purchases, manufacturing to realise the full benefits of using Odoo to control and review project profitability.

Continue reading

Meatline
Bizanova has a long and successful association with Meatline "The home of great tasting meat". Starting with OpenERP 7 we have delivered upgrades and support that has allowed Meatline to evolve their use of Odoo and they are now live on Odoo v14. Meatline sells both B2C and B2B. Customers may order on-line through the Odoo eCommerce app, then either pay on-line for home delivery or visit a Meatline retail outlet where the sale process is completed using Odoo POS. Meatline's trade customers have separate pricing and can, in addition to web based ordering, place orders by phone to be processed via the Sales app. Integration of the Odoo POS system with weighing scales was a challenge faced and overcome along the way. Bizanova also developed custom bar code labels showing the origins of the meat, slaughter date and location, storage info, and "Use By" fresh and frozen dates to comply with industry product traceability legislation.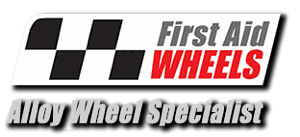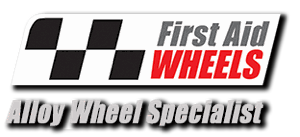 First Aid Wheels
First Aid Wheels "provide expert alloy wheel repair and refurbishment". Bizanova have implemented website and eCommerce apps to manage online sales. Odoo purchase and inventory have been utilised for not only procuring and managing the products used in the manufacturing process but also a stock of donor wheels and tyres that are loaned to customers whilst repairs are carried out. To assist with accuracy of customer addresses and vehicle details 2 bespoke apps were developed by Bizanova for FAW. A postcode validation to retrieve address information using to Loqate (loqate.com, formerly PostCode Anywhere). A vehicle registration search using the DVLA database to confirm make and model from the vehicle registration number.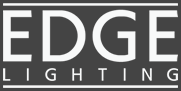 Edge Lighting
Edge Lighting acknowledged the need to upgrade and selected Bizanova to assist. As a long term Odoo partner we understood the OpenERP system being used in production and determined the best combination of Odoo apps to replace their ageing solution. We chose to re-implement rather than upgrade allowing us to drop obsolete data and ensure optimal use of new features. This approach simplified the Odoo system by retiring a significant number of custom and community modules hence reducing the total cost of running the system and making future upgrades less complex. The sales, purchasing, inventory, manufacturing processes are now very tightly controlled.