Odoo Point Of Sale combines a beautiful and easy to use design with useful features, including: custom loyalty card programs, drag & drop table/floor plan modeling, usability functions for both retail and restaurant businesses... Odoo POS has it all!
Julien Colson manages an upscale wine bar called "Chez Félix". They've been using Odoo POS for two years now, and in this interview he tells us about his experience.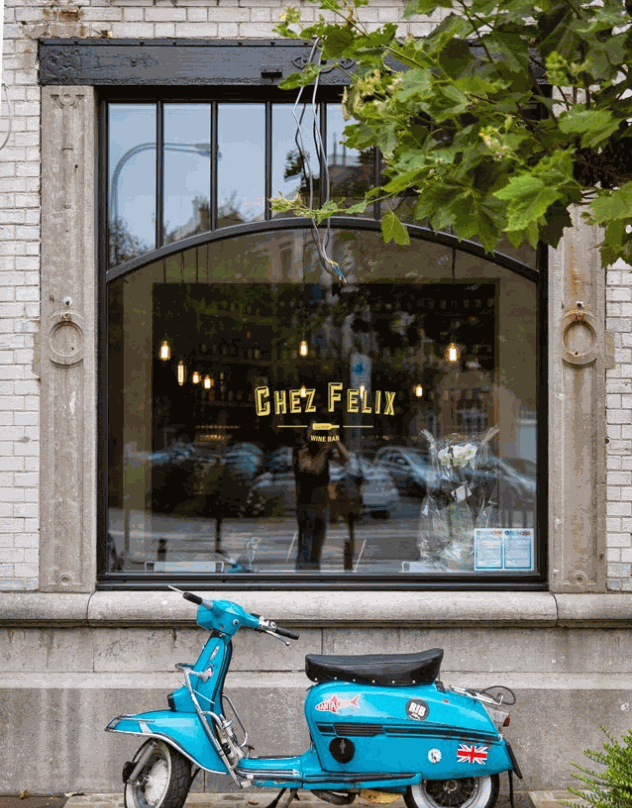 Tell us about your company
Chez Félix is a cozy wine bar in Brussels. The idea behind this bar sprouted from two Epicureans with a strong passion for wine. We worked hard on the idea for two years before finally opening in 2014. Chez Félix offers a carefully selected variety of European wines as well as other curated selections from around the world. We organize wine tastings, theme weeks, appearances from some of our winemakers, special catered events, and more.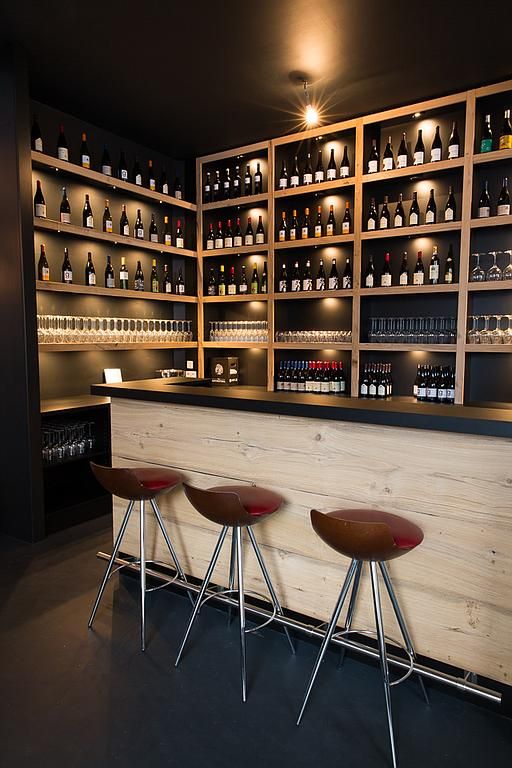 What are some of the challenges your company faced before your implementation and how did it help you solve them? 
Before working with Odoo, it was very difficult for us to manage stock levels. We have over 70 different wine varieties, with a steady minimum stock of 6 to 24 bottles for each wine. It's not always a simple task to keep track of these and know which wine you should reorder and when.
Another challenge was we didn't have a clear vision of the sales numbers. At the end of the day, it was a real challenge to create an accurate report. And finally, the table service was a bit hectic. Since we had to write down which table ordered what, as well as the clients seated at the main bar, there were sometimes more than 15 open orders to manage at once.
What solution was delivered? 

 
We mainly use Odoo POS. We have 3 floor plans: one for the 22 inside tables, a second one for the main bar with its 6 seats, and the third one for the 13 tables on the terrace. 
This solution helps us to create different reports, the graphs are very useful. They help us to see the sales per month or per product. We use the category reports a lot!
The POS also makes opening and closing the cash register at the beginning and the end of the day fast. This is very convenient in order to avoid calculation errors. We always know exactly what's in the cash register (i.e. the number of 1€, 2€ coins, 5€ notes, ...) at the beginning and end of each day. 
We also use Odoo Inventory. The Odoo consultant was very helpful for getting started with this. We did a kind of work around by using the Bills of Materials (BoM). We configured the system like this: one bottle of wine is made up of 6 glasses (units). Therefore, when we sell a glass of wine, we know that there's only 5/6 of a bottle left. Of course this is not always precise (depends on how generous of a glass is poured), but in the end this workaround helps us to have a better idea of our stock.
We also have the Odoo POSBox; this is very easy to use. We've connected the printer, the cash register, and the POS system together through this little black box, and everything works perfectly.
Lastly, we use Odoo CMS for our website. And again, it's very intuitive with the drag & drop feature. We've done everything ourselves.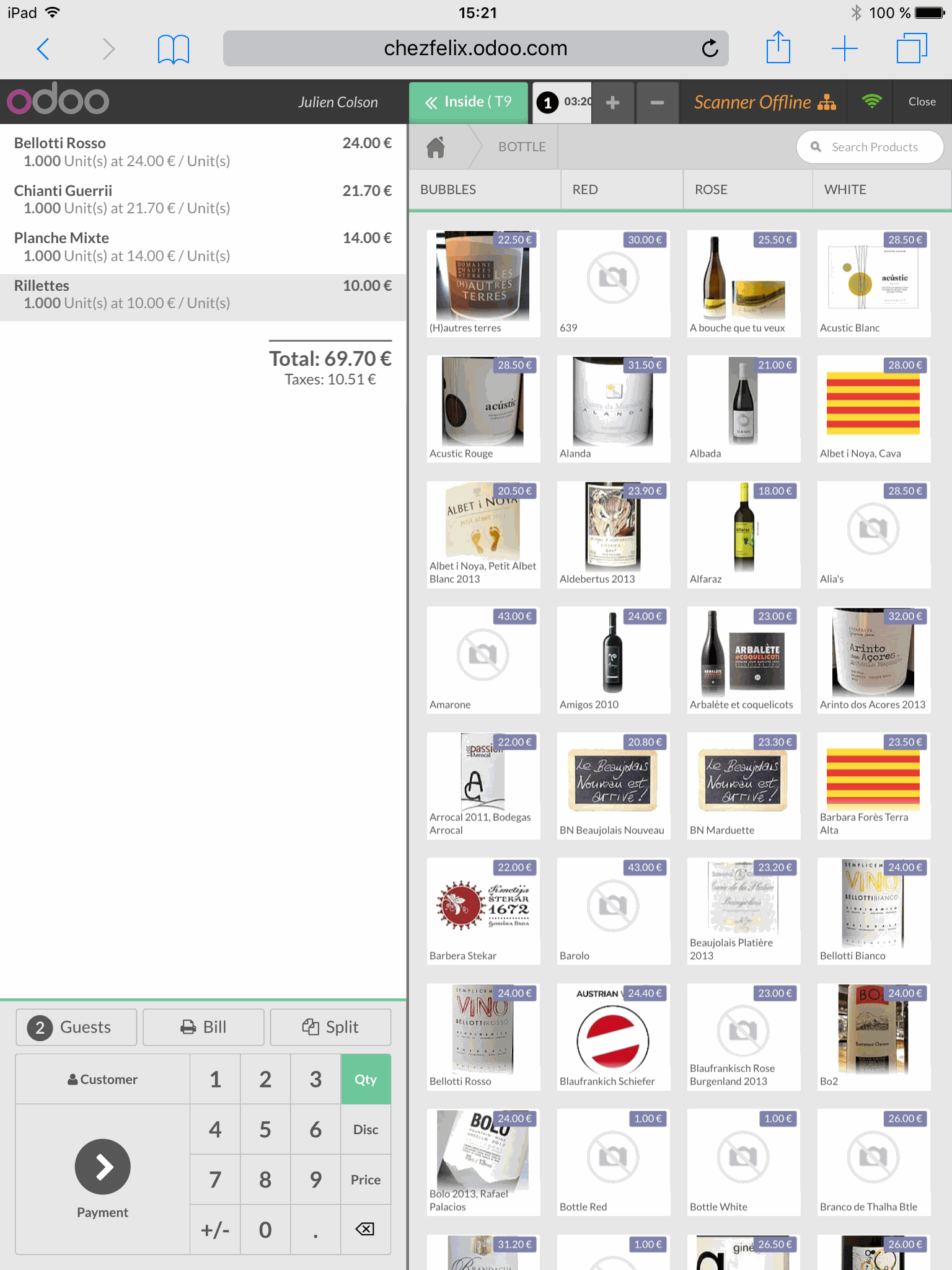 How has this impacted your busine

s

s?

   
We use the floor plan every single day and it contributes to real-time optimization of our customer service! It also helps to reduce errors when entering orders.
Also, we use the iPad to take orders directly from table to table. That saves us time, because we don't need to write it down and then go back to the register to record the order. Now, the order goes directly from the table to the system - that's a real benefit!
The sales functionalities, like the reports and graphs, help us to better understand the strong and weak points in our sales process. And obviously, it also helps to have a better forecast overview of future sales.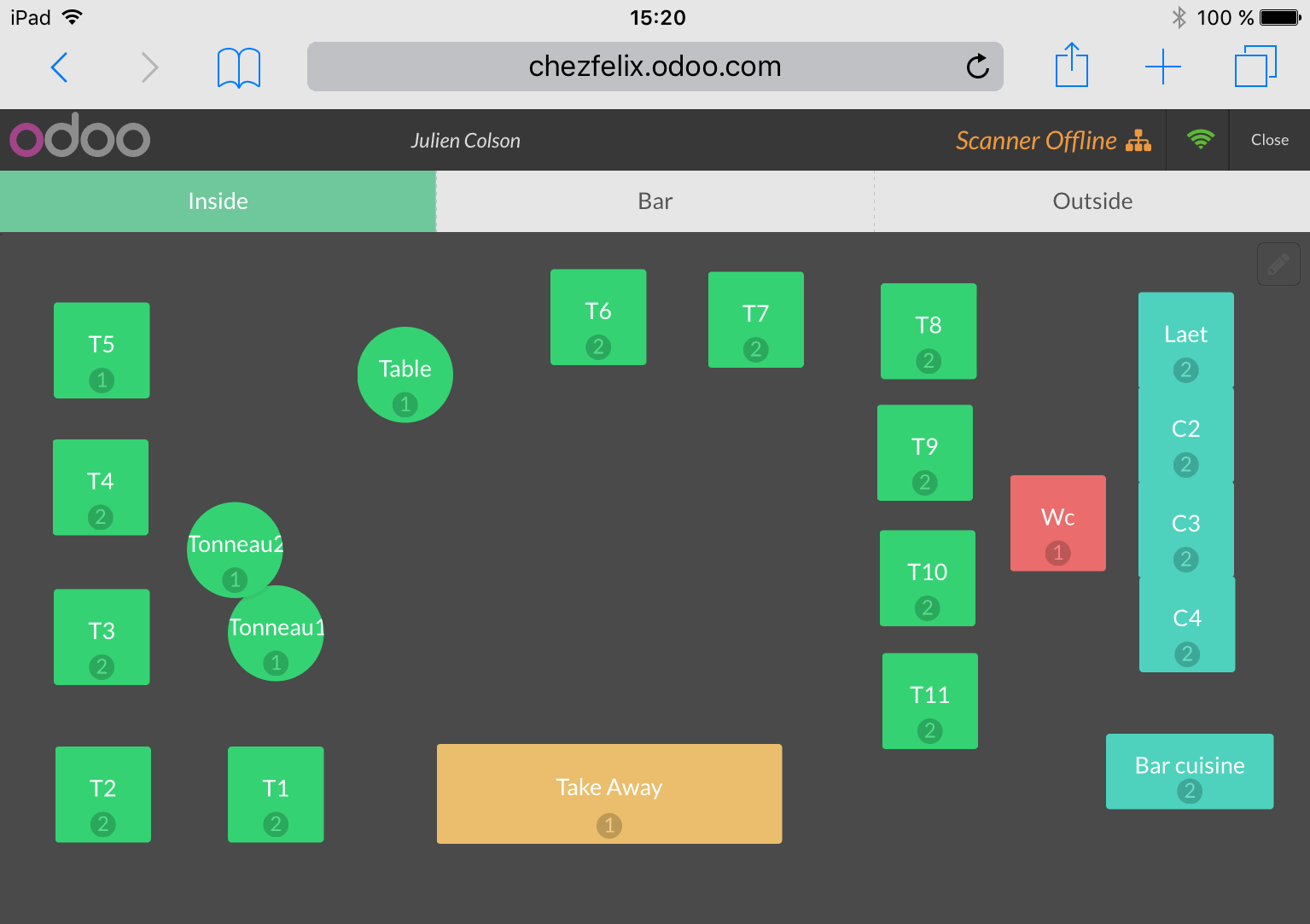 How would you describe what the company values most with Odoo?

 
The system is really easy to use, and on top of that, it's intuitive. We can easily manage our sales and stock without writing anything down! :)